We are excited to announce we've raised $1.6M!
For those of you that are meeting us for the first time - Hi! We're Mintify 👋 We are an NFT multi-chain aggregator, analytics platform and trading terminal.  We're excited to share that we've raised  $1.6M in a seed round led by Arca, a leading financial institution in the digital assets space to build the best NFT terminal for pro traders. Other participants include Arca's Endeavor Fund, GSR, Psalion, Fasanara, Alchemy Ventures and a small group of angel investors who make up a global network of partners focused on the future of finance. 
A little more about us
Mintify is designed and built for users to make informed trading decisions. The platform caters to a new type of trader looking for better tooling to discover, trade, and manage their NFT portfolios.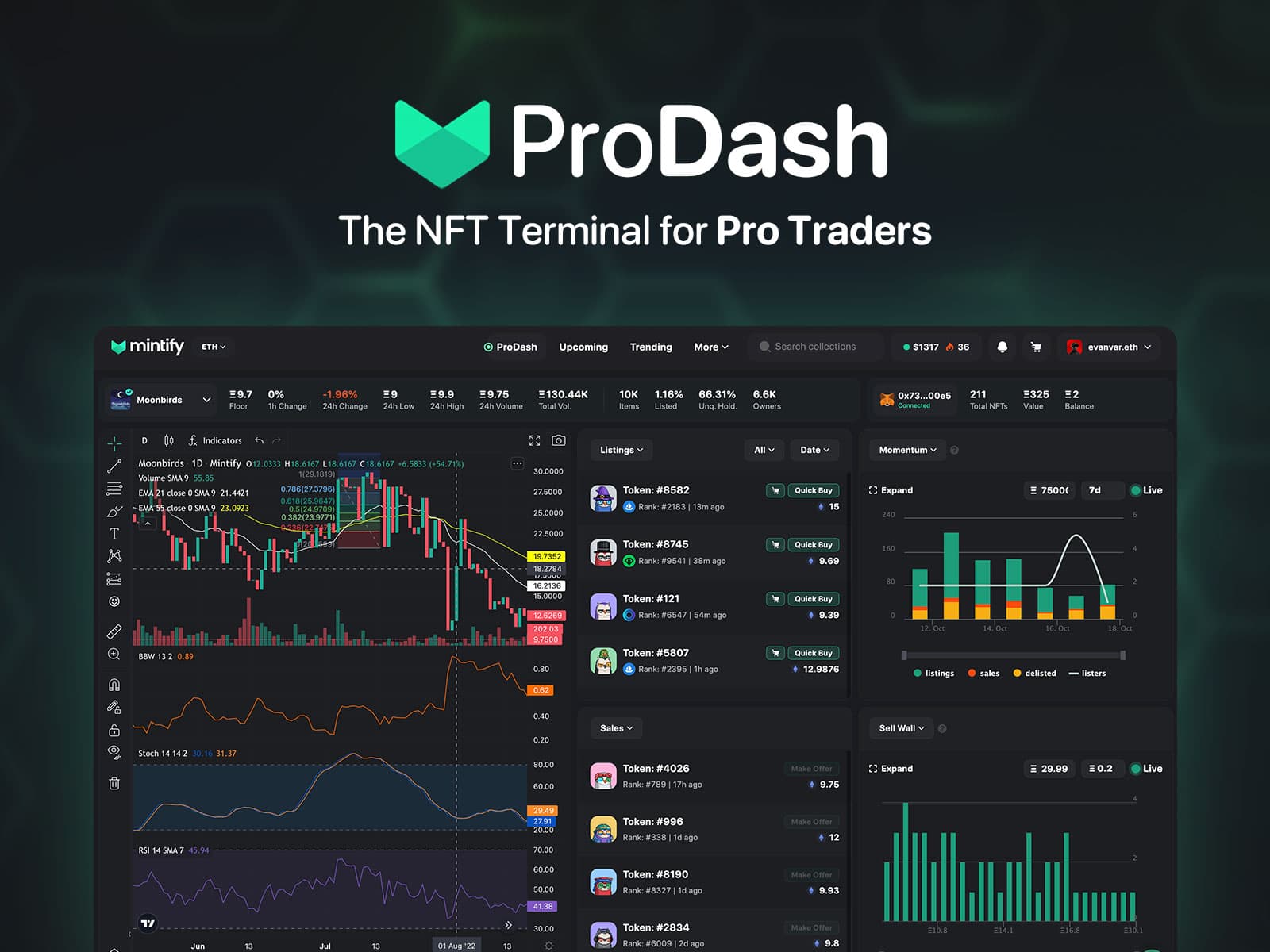 NFT traders need powerful tools to deploy complex trading strategies, yet the platforms available today are not designed for the development of future markets. Mintify believes the time is ripe to bring together the best of ERC-20 trading mechanics, user experience design, and reliable data to offer a pro workflow for the next generation of NFT traders. We are pushing the boundaries of trading interfaces by offering unique functionality like TradingView TA indicators for NFT Collections, real-time NFT data and super fast pro dashboards to make quick trading decisions. 
We're looking forward to building the future of NFT trading with you all!
Some quotes from our Announcement:* *
"We are firm believers that many of our favorite blockchain based economies will run on NFTs," said Evan Varsamis, Founder and CEO of Mintify. "This includes music, gaming, real estate, and other assets embedded with utility. With our network of global ecosystem partners and extensive product roadmap, our goal is to transform what it means to trade, analyze and build NFT economies now and in the future." 
"Mintify is leading the next wave of trading ecosystems and interfaces for digital assets," said Dan Simerman, Principal Advisor and Investor. "I'm excited to see how our industry evolves to support innovative markets and new trading experiences in a multi-chain world."
"Following the dynamic rise to relevance of non-fungible assets in the last 24 months, there has been a glaring need for infrastructure tooling," said Sasha Fleyshman, Portfolio Manager, at Arca. "The ecosystem has grown at a rate such that the product lines have far outpaced the rails needed to efficiently facilitate the market. We view Mintify as the right team to position the cart back behind the horse, which will be instrumentally beneficial in support of the next expansionary period of this growing economy."
Mintify is available today at https://mintify.xyz and you can access our docs at https://docs.mintify.xyz.