We are excited to announce our integration with XMTP, a robust, decentralized communications protocol to power social interactions directly within the new Mintify Terminal 🔥
What Is XMTP? 
XMTP makes it easy to integrate powerful messaging services between blockchain accounts, including DMs, alerts, announcements and more.  By adding XMTP to our Trading Terminal, users can now connect directly within our platform to coordinate within Mintify's growing NFT Ecosystem.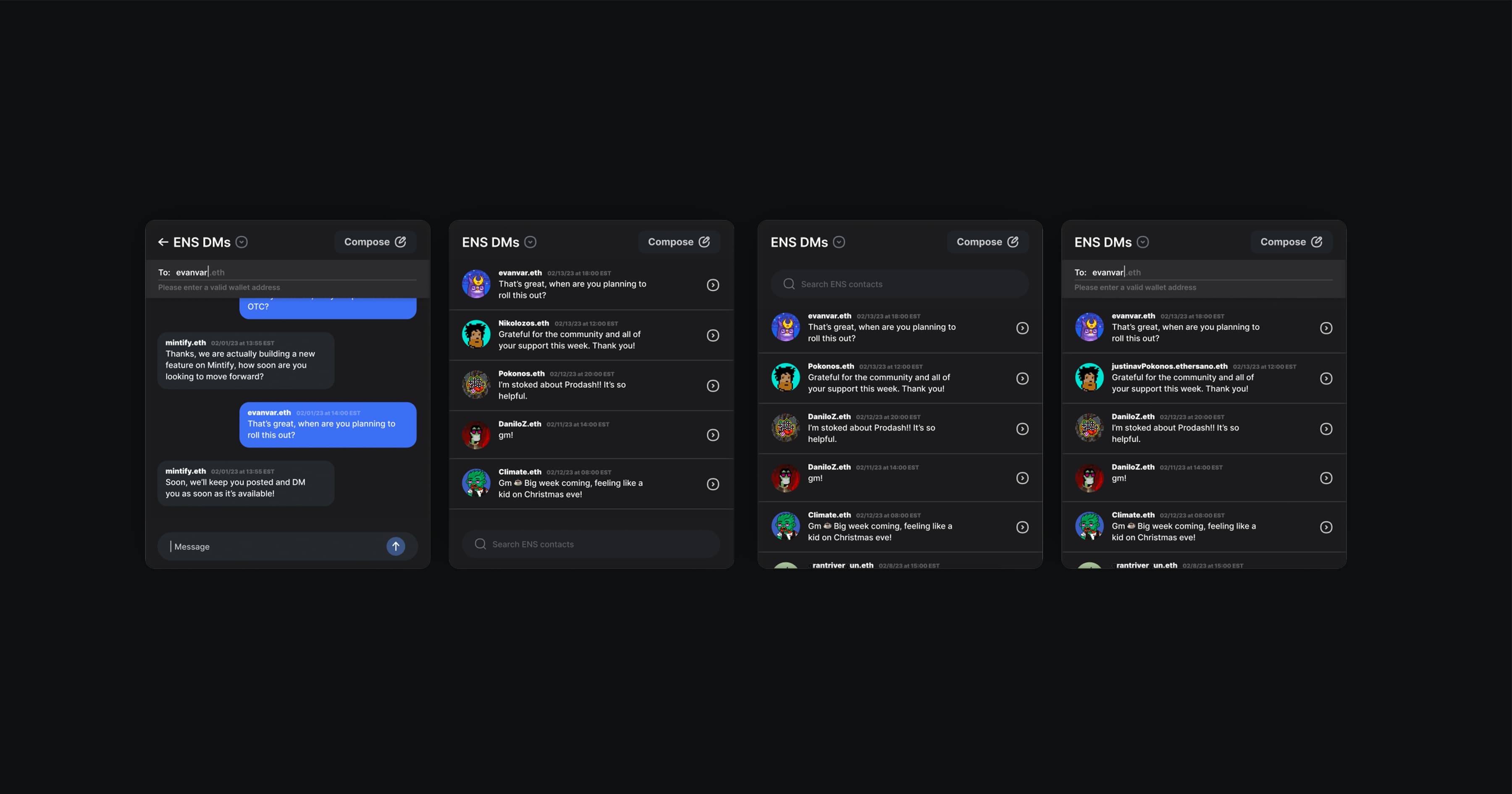 Adding the XMTP Chat Module to a pre-set dashboard will add an entire social layer to any trading strategy, whether it's DM'ing a specific owner to acquire a piece from their collection, coordinating with a private trading group, or reviewing a global conversation happening around a specific NFT Economy. 
Roadmap:
Phase 1: Direct Messages: Mintify users can contact specific collectors directly via the Chat module. Users will be able to see a history of their DM's across all active conversations. 
Phase 2: Token Gated and Private Rooms: Asset holders can engage in discussions with other members of curated and selected groups using private global chats available to invited or collection specific participants. 
Phase 3: Global Public Chat Rooms: Terminal users that incorporate the chat module can interact with and review global conversations happening at the industry, NFT Economy Vertical,  or collection level.
The feature is officially live as of today. All you have to do is login to our new trading terminal, select the chat module, and start DM'ing! 
Happy Connecting ✨
Team Mintify 🚀